INTERNATIONAL BUSINESS AND GLOBAL SOCIAL MEDIA MARKETING EXPERIENCE
Teaching Global Social Media Marketing and Technology to Connect Worldwide.
Go to SOCIAL MEDIA ADVERTISING
SOCIAL MEDIA ADVERTISING
Facebook Ads, Twitter Ads, Google Adwords, Linkedin Ads, Targeted Fanbase growth, Promoted Tweets, Boosted Posts, Linkedin Inmails, Instagram Ads, Social Promo Codes, Social Media Contests, and Instagram Stories.
Go to SOCIAL MEDIA MANAGEMENT
SOCIAL MEDIA MANAGEMENT
Social Media Monitoring, Facebook Events, Facebook Groups, Linkedin Company Pages, Pins, Twitter Lists, Facebook Live Videos, Social Media Marketing Plan, Social Media Content Calendar, YouTube Production, Hootsuite, Hubspot, GoPro Hero 4 Silver, Final Cut Pro X, Wordpress, Jira, Cvent, Trello, Zendesk, SendGrid, and Shopify.
Go to SOCIAL MEDIA ANALYTICS
SOCIAL MEDIA ANALYTICS
Engagement, Conversion, Sales, Reach, Fan Base, Social ROI, Website visits, Google Analytics, Facebook Insights, Twitter Analytics, Pinterest Analytics, Social123, Gnip, 140 Proof, DataShift, Leadsift, and US Census Bureau, Insightpool, Influicity, Videro Digital Signage, Pardot, Salesforce, Constant Contact, and Localytics.
Go to Google for Education Certified Trainer
Google for Education Certified Trainer
G Suite, Google Analytics, Google Search Console, Google Adwords, Google Chromebooks, Professional Development, Teacher Training, Technical Training and Implementation, Speaking Engagements, Google Bootcamps, and Educator-to-Educator connections services.
Created by experiences to share stories.
Founded in 2011, Global Social Media Marketing is a place to network, share, and learn about cutting-edge strategies and tactics for social media. Contains 330 digital marketing blog articles from experiential marketing events, international travel, and continuous education with thought leaders. We hold 17 digital marketing certifications and have launched brands globally in the United States, Latin America, and Europe. Seven years experience leading the social media strategy of 20+ brands across Food & Beverages, Medical Devices, Travel, Retail, Startups, Sports, Non-Profit, and E-learning industries. Social media is a time-sensitive need for small business owners and our mission is to teach them how to use social media to grow their business and also provide them with new ways to connect with their audiences. Small Businesses can benefit from likes, website visits, lead generation, SEO, and increased sales. Let us guide your prospects through the buyers journey by learning about them, educating them, and telling your brand story to connect with your audience in a meaningful way.
To date, designed $200,000 in Facebook ads.

Google Certified Educator Level 1 and 2, Google Analytics, Google Adwords Display, Google Adwords Fundamentals, Google Adwords Shopping, Google Adwords Mobile, Google Adwords Video, Google Adwords Search

Named 2016 best digital marketers by Linkedin Profinder in Atlanta with a Social Selling Index score ranked top 1% for Marketing pros

Inbound Certification, Email Marketing Certification, Inbound Sales Certification, Sales Enablement Certification, and Content Marketing Certification
GLOBAL SOCIAL MEDIA MARKETING TEAM
Game Changers
Mile High Young Professionals Social Media Manager, AiMA Committee Membership Blogger, Certified Google Educator, Social media author on Social Media Today, and former author at Socialmediaonlineclasses.com
Jonathan Shuster
Business Development
5th year student at UGA. Majoring in marketing with an emphasis in sales. Sponsored hiker. Previous sales experience at an IT firm as well as a vineyard and winery in New Zealand.
Latest news
A post shared by Benjamin Kepner (@benjaminkepner) on Oct 2, 2015 at 6:10pm PDT Inbound is about creating marketing and sales that people love by providing helpful content and resources that attract people to you. 70% of a buyer's research is done before they talk to sales. 59% of buyers prefer not to talk to Read more about SALES ENABLEMENT STRATEGY KEY ELEMENTS[…]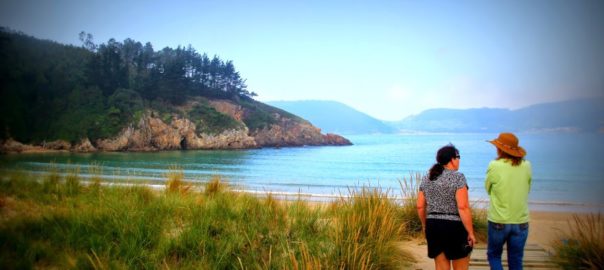 Republishing is the act of reposting your content, mainly blogs, on other websites with proper credit given to the original author. They should use a canonical tag and a link at the beginning or the end of the post that connects back to your website. The source should also have "NoIndex" in their copy of the article. Read more about REPURPOSE VALUE CONTENT MARKETING STRATEGIES[…]
Previous
Next